Hi, I'm Pieter and I'm the energized instructor that makes rock climbing easy.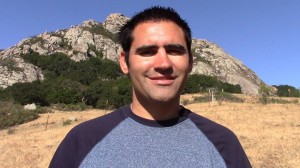 Are you interested in learning more about the techniques and technology of rock climbing?
Are you hoping to get some gear, but aren't completely sure what to buy?
Are you looking for a place to connect to get your questions about climbing answered?
If so, you are at the right place.
My Story
My journey in rock climbing began as a child. When I was young I would climb on rocks, trees and even scared my mother by climbing onto the roof of our two story house.
I began getting involved with indoor climbing in community college, and was later introduced to climbing shortly after I graduated. Since then, I have been a regular climber, taking groups of friends out on weekends for climbs.
One of the frustrations that I encountered when I got started was that it was difficult to find helpful videos about outdoor climbing. I could stumble upon articles and random images about climbing but not a hands on course. It was a struggle to really train myself to climb.
The Solution to the Struggle
Smart Rock Climbing is here to equip you to get started quickly.
Our training videos will help you learn how to use gear to climb safely and we will give you tips so you can climb effectively. If you are new to climbing, we encourage you to watch our Intro to Climbing video series.
Our gear checklists are here to help you know what gear to get you climbing. One thing that I wished that I had when I started was a simple, meaningful, list of the gear I will need to get started. I have talked time to create this list for you. In the gear section of our website you will find helpful guides and reviews to help you make stress-free buying decisions when looking for gear.
I value the connection that we can create through this website. I make myself available for the Smart Rock Climbing community to answer questions and talk about climbing. We are on social media to connect with our community. I also take time to look through every comment posted on this site to address questions. If you want to stay connected, feel free to sign up below for my newsletter.
Thanks for coming by. I'm so glad that you came and look forward to seeing you on the rocks.
Connect with me on Google+ at +Pieter Neethling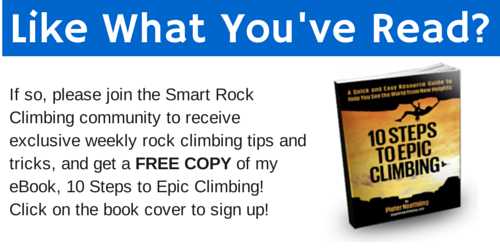 Share: