A well coiled rope is a well loved rope. Being able to take good care of your rope will come in handy  every time you climb.
Rope Management
I remember taking the American Mountain Guide Single Pitch Instructor course. During the course, a widely recognized course to certify outdoor climbing instructors, our instructor spoke about the top reasons people did not pass the certification. He said that rope management was one of the top reasons people did not pass the course.
Taking time to make sure that your rope is managed well will save you time and plenty of mental strain.
Going With a Group
I love being able to take groups of climbers out on the weekend to explore nearby rocks and trails. At times, when trying to set up a top rope, I would find that a well-intentioned friend coiled the rope in a way that it became a tangled mess. Though it isn't the end of the world, the large knot would slow us down and keep us from the goal of the day: conquering come epic climbs.
Today, if I am going out with a group of newer climbers, I will wither take time to explain rope coiling to them or I will simply coil the rope myself. the thing I like about coiling the rope myself is that I am still able to talk the other climbers through the steps to pack my bags. With their help we're able to quickly make our way to some post-climbing-R-and-R.
Connect
This video is one of many that we have to offer at SmartRockClimbing.com. Feel free to hang out and check out our newsletter to stay connected.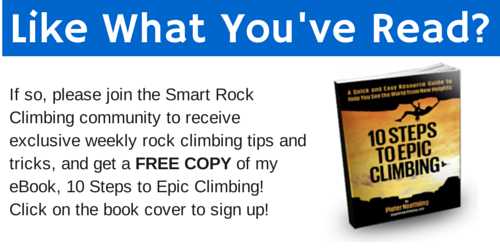 Share: