If you are looking for the right piece of equipment to get for your next trek, we can help you out. We have made a couple videos and shopping lists that will help you understand what you will need so that you can get out on the rock. Here's some of the shopping lists:
Climbing Additions: Some extra things that will make climbing nice
Need to Lead: What items you will need in order to get started with lead climbing
All Natural: How to Build a Traditional climbing Rack
Big Walls: A shopping guide to long-distance multi-pitch climbing
In the future, we will also be offering reviews on different types of gear, to help you choose the right items for your needs.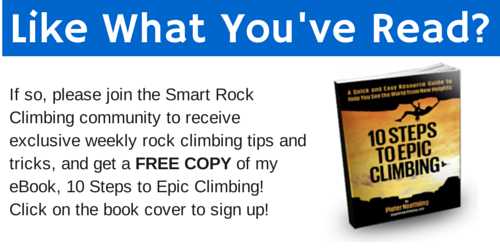 Share: