Its a beautiful sunny day, you've hiked all the way to the place to the base of the rock you will conquer, you're ready for some climbing, and then you pull out a bundled mess from your rock climbing bag: your rock climbing harness.
Buckle Up
There are many different types of buckles used on harnesses. For some, you will need to double back and for others, you wont.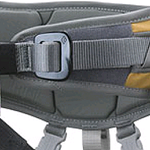 In this video, we showed you a standard waist buckle. This is the traditional buckle that will need  to be doubled back to prevent it from opening.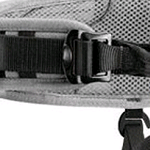 Some harnesses come with a speed buckle which is a buckle that is already double backed. The only thing you will need to adjust with this buckle is how tight the loop is.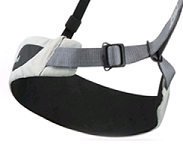 For leg loops, some harnesses will use a standard buckle like you saw for the waist, or they will have an adjusters that can make the leg loop larger or smaller. You can change the size of the leg loops by sliding the adjuster up or down (as shown in the video).
When you get your harness I strongly recommend reading the instructions that come with your gear. They should show you how to wear it properly, safely and comfortably.
I Forgot to Mention…
One thing that can create confusion for new climbers is when they pull out a harness that has its waist belt or leg loops untied. Because of this I really encourage you to keep the loops tied when you pack your harness. Even if you need to untie the waist belt when taking the harness off, it can save you some confusion by re-tying the belt loosely before packing it up.
If you find yourself lost because someone untied a harness completely, simply follow the steps I showed you in the video, and incorporate tying the loops and belt as you go:
Find the belay loop
Identify the waist belt and tie it if it was untied
Identify the leg loops and tie them if they are untied (making sure that you don't tangle them up when tying them)
Connect
I hope that this video helped you to tackle the challenge of untangling a twisted harness. Each week we come out with new videos to help you in your climbing experience. Stay up to date about new videos that are coming out by joining the community below.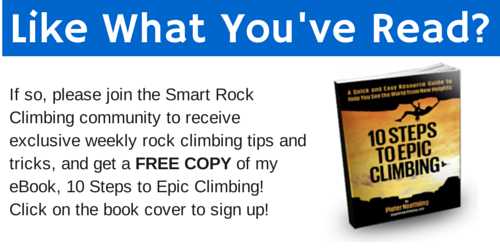 Share: