It can be thrilling to get started in your climbing journey. As you learn to climb, a whole world of possibilities begins to open up for you.
Looking back on their years of climbing, many experienced climbers will remember stumbling upon many amazing tips and tricks as they step out and try new things.
At Smart Rock Climbing, we wanted to know what would be the most helpful thing for new climbers to know. So I asked certified outdoor climbing instructors and guides across the country one simple question:
What's one thing you wish you had known when you started outdoor rock climbing? 
The video below is kind of a teaser, showing you a brief hint of what they shared. You can check out the full  list of what the said here.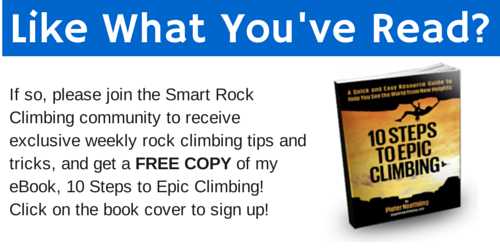 Share: