It can be thrilling to get started in your climbing journey. As you learn to climb, a whole world of possibilities begins to open up for you.
Looking back on their years of climbing, many experienced climbers will remember stumbling upon many amazing tips and tricks as they step out and try new things.
At Smart Rock Climbing, we wanted to know what would be the most helpful thing for new climbers to know. So I asked certified outdoor climbing instructors and guides across the country one simple question:
What's one thing you wish you had known when you started outdoor rock climbing? 
It was great to see the meaningful advice that they had to share. Click here to check out a highlight video.What they had to share is they type of information that I hope to provide here at Smart Rock Climbing to help you get started in your climbing experience. To begin, let's talk about getting started.
Simply Getting Started
Ceder City, Utah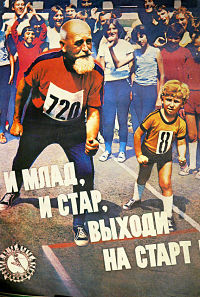 The thing I wish that I had known when I started outdoor rock climbing is that you don't have to know everything about rock climbing to start. You just need to go with knowledgeable, safe climbers who can teach you correct techniques and who are willing to help you learn the correct way to do things from the beginning so you don't have to correct bad habits later. It can be hard to know who is teaching correct techniques especially because you probably don't know them yourself. Many gyms can teach you and can make suggestions of safe climbing partners. Also, attending climbing trips with the local university, taking a climbing class or just asking the staff of a university outdoor program who they recommend as good, safe, climbing partners are other places to look for these climbers.
Ian Hanson, Single Pitch Instructor
Akkerhaugen, Norway 
I wish that I knew how accessible most crags are.  There are a lot of areas that have tons of really great routes of varying difficulty, that are fairly easy to get to.  Many places also offer good walk-arounds that make setting up a top-rope super easy so you don´t have to worry about leading a route if you are new to the game.  I used to have this idea that climbing involved brutal approaches and that it was difficult to bail from a route if it turned out to be above my climbing ability. Go out and familiarize yourself with some of the local crags, not only will you find that it is easy to find something that fits your ability, but you might even get to know some other climbers that can help show you the ropes.
Mia Tucholke, Single Pitch Instructor
Red Cliff, Colorado
Had I known that climbing is such a complete body workout, that climbing focuses your mind so completely, that climbing helps you reach personal goals, that climbing takes you to the most beautiful places on earth, I would have started much earlier.
Mental Hacks
Shawn Willsey from College of Southern Idaho
Twin Falls, Idaho
The one thing that is challenging for many new climbers is the mental aspect of climbing.  Climbing outside for the first time can be an overwhelming, multi-sensory experience: dealing with gear, the language of climbing commands and beta, the outdoor environment, adjust to being off the ground at great heights, etc.  I usually start my intro students off with a ground school that covers gear, how to tie in, how to belay, etc.  Our second session is devoted to bouldering so they can get used to climbing movement, trusting their feet, shifting body weight, etc.   The third session is where they actually get to climb on ropes and put it all together.  I have found these to be a successful regimen for most individuals.
Oliver, British Columbia
When I started I wish I had known that there's more mental skills required than physical skills. This would have made me better sooner.
Russell Hunter from Colorado Mountain School
Boulder, Colorado
I wish someone had told me how instinctually climbing is a bad idea, that it goes against all my human desire for self-preservation.  But with trust, breath and positive thoughts I can override my instincts and have a great time learning to rock climb.  I feel that this little piece of information would have allowed me to feel more comfortable on the rock quicker and to not feel bad about being scared to climb.
Louise Limoge from Vermont Climbing + Adventure School
Burlington, Vermont
I wish I had known long ago how to overcome, or at least how to lessen my fear of heights.  It was when I was teaching beginner clients how to climb, that I realized my fear was lessening.  I climbed over and over again on the same easy routes, leading and talking while demonstrating good footwork and body movement.  After a  few summers of doing this, my climbing friends made comments to me, suggesting that I seem less fearful while on lead.  It is true, while I still get the old familiar fear, once in a while, it is much less than before. If I had realized how easy it was to overcome this fear, 20 years ago, I feel as though I would have been able to push myself more, rather than holding back on the more vertical and exposed routes.
Grand Junction, Colorado
I wish I had known more of the value of mental toughness and training when I started rock climbing. I think I, like most, thought of it as primarily a strength and technique type challenge. I now know that the difficulties in "real" rock climbing are mental ones that have much more to do with courage and thoughtfulness, than strong fingers and knowing the proper sequence. I'm not sure how best to cultivate that sort of thing, but for sure, I think that developing mental toughness was probably the biggest limiter for progress as a climber for me and most others. I guess, getting away from the top rope earlier would've been one aid.
Evergreen, Colorado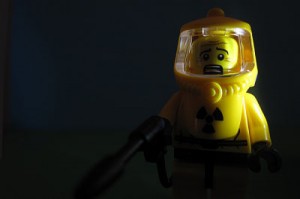 The one thing I wish I knew when I first started rock climbing was this: It is okay to get scared, even after you have been climbing for a long time. As a person progresses and they move from top roping to leading, there is this idea passes along that you shouldn't get scared. I have been climbing for 11 years, and still get scared on climbs. I thought at some point I shouldn't get scared, I should feel totally comfortable, but that has never happened. When you see pro rock climbers on videos say things like "that was a really scary pitch", a huge weight has been lifted. It encourages you in a weird way. Being scared helps keep you safe. There is a difference between pushing your self and being wreck less. Whipping off the rock on trad or sport, should not be the goal. You have to learn to trust your gear, feel comfortable falling, but the goal should be to be a solid rock climber. A person who is smooth and controlled. The mental game of fear is a constant one, so remembering that if you get scared on a climb, it's okay. That does not mean a person is not a solid rock climber, it makes them a very real climber.
Reliable Learning
Jack Riggi from Evergreen Wilderness Guides
Evergreen, Colorado
Looking back on twenty years of climbing, I wish I had known how important receiving professional training from an AMGA instructor or equivalent would have been.   I started learning from friends who had learned from friends with poor safety practices.  An IFMGA Guide took me under his wing and corrected my bad habits after I had been climbing for five years.   Eventually I ended up working as an Outward Bound West Instructor and many years later my AMGA SPI.  It is hard to have some cash for professional instruction in the younger years, but looking back on the silly near misses in my first years of climbing, I should have spent some money in this arena over buying climbing gear and the like…
Carl Dec from Red River Adventures
Salt Lake City, Utah
I wish I knew the value of hiring a certified guide to teach me what I needed to know.
Moffett Federal Airfield, California
Well, when I started climbing, there weren't any gyms around. I learned to climb at a place called the Columns in Eugene, Or. The instruction was minimal, but the thrill of climbing was ingrained and I pursued this adventurous sport full heartedly . But the one thing that stands out more then anything that I wish I would have known is basic anchoring systems with hands on training. Books are great for knowledge, but unless you can apply it you will never fully grasp the meaning behind the words. To answer your question in a better way, can't substitute anything for hands on training.
Campton, Kentucky
If I had known then what I know now I definitely would have wanted to hire a guide to teach me fundamentals like anchor building, belaying from above, belaying in general for that matter, and materials and their uses…  I see way too many folks using dyneema and daisy chains in unsafe and inappropriate ways.  Guides are extremely useful ways to learn lots of things really quick.  Most climbers don't need a guide to take them climbing, but everybody, including myself, always has more to learn!
Grant Price from Seneca Rocks Climbing School
Nellysford, Virginia
The thing which I wish I had understood when I was learning to climb is the value of hiring a guide and getting professional instruction. Learning the skills on your own and from partners does not necessarily accelerate learning and best practices as working with AMGA guides does.
Anonomous, Single Pitch Instructor
Salt Lake City, Utah
The one thing I would pass along would be to take classes and get instruction. There are a ton of people doing dangerous things not because they are dangerous but… they have not made the transition (to outdoor climbing) wisely. There is a lose of perceived risk while climbing inside. Gym climbing is a great place to learn the minimal basics to get stronger. The gym also lends itself to climbers becoming good and pushing grades quicker without learning how to transition to outside…
Find a mentor and make the mistakes under their eye.
Brandon, South Dakota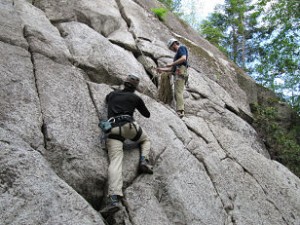 My name is Taylor Lais, I am currently working as a climbing guide in the Black Hills of South Dakota and Wyoming.  When I started climbing in 2012, I was super stoked on the physical side of climbing as well as the technical side.  As a beginner you're bombarded with TONS of information, ie: how to belay, how to tie in, how to lead climb, how to build anchors and especially, how to actually physically climb.  The one thing I wish had been more aware of as a beginner is assessing and managing the risks that appear when you combine all of the pieces of the "climbing puzzle."  There are numerous sources to attain this valuable information.  My suggestion to new climbers is to educate yourselves (through reliable sources), whether it be watching videos online, reading through climbing "how to" books or hiring a certified guide.  As the old wise men say, "Knowledge is Power!"
New Paltz, New York
That hiring a guide early in your climbing career is the key to a long life of successful, efficient and safe climbing endeavors.
Anonymous Single Pitch Instructor
I wish I knew that money spent on training with a AMGA certified guide is well worth it, and that climbers should learn how to escape a belay and self-rescue before they are leading multi-pitch routes.
Markus Beck from Alpine World Ascents
Boulder, Colorado
I learned by doing and watching others, which did not make for a very safe learning curve – I got lucky (like most others do/did). So, I wished I knew the importance of learning from a good guide the nuts and bolts of safe and efficient rock climbing.
Body Matters
Jess Lewis, Single Pitch Instructor
Buena Vista, Colorado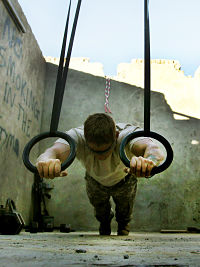 It is a little hard for me to answer your question about "the one thing I wish I knew when I began climbing," since I've been climbing since I was about 4. That being said, I do wish I had realized earlier on in my climbing career that I didn't have to be a big buff guy with huge muscly arms in order to climb. Sure, I knew who Lynn Hill was but have you seen her arms? They are crazy big too. So I went about the first decade of my climbing life thinking that unless I looked like a muscle hamster I wouldn't be able to climb hard. Turns out that wasn't at all true. It was really enlightening and relieving for me to realize that in actuality anyone can climb and anyone has the potential to be good at it.
Jamie Harpster from The Gravity Vault Indoor Rock Gyms
Clifton, New Jersey
One thing I wish I did when I started would be to listen to how my body was reacting to training and climbing.  To not push too hard as gains in ability come with time and injuries can set you further back than anyone wants to be.
Tim Trezise, Single Pitch Instructor
Speculator, New York
I wish someone would have spent time to teach me the importance of technique with body position & movement, balance and momentum.  I think just having some solid coaching or teaching tips on that would have helped me climb at a higher level sooner.  I learned it all over time through trial and error and watching good climbers.  I learned a lot about the use of hands and feet, but not enough of the stuff mentioned I just mentioned.
Grand Junction, Colorado
Looking back at my climbing career it has been super awesome so far. If there is anything I could go back and do a bit differently it would be learn how to train.  Training is an integral part of improving your climbing. You become a better climber when you have focused training and you can notice the development of your climbing much more.
Now a days, I do a lot of specific training, often times as much indoor training as outdoor climbing. This helps me regain strength and endurance especially after months of alpine/expedition climbing.
On the other hand, I did a great job educating myself on things that perhaps some people find not as much fun as climbing is. Such things where on a long day it will make the difference between having a good day or maybe having a big epic. Such skills as: multi pitch efficiency, aid climbing techniques, rope rescue, self-rescue, avalanche awareness (ice and alpine climbing) and how to deal with a rescue situation.
Often times I see people taking these kinds of skills for granted. I like to think about this as techniques that I need to know, but hopefully don't have to use them.
People have asked me for advice about their climbing careers, my usual response to them is to be well-rounded in the discipline they choose whether it is from Bouldering to big mountain expeditions. Be well-rounded in things such as training, diet, routine, work ethic, partnership. No matter what the result, always stay humble.
Gear and Tech
John Farrell, Single Pitch Instructor
Tempe, Arizona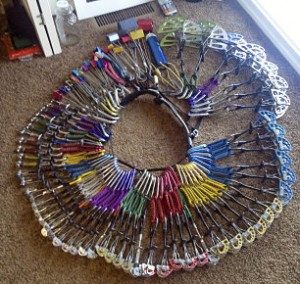 I guess it probably would be about gear purchasing. Getting a real list of what you really need and don't need for climbing. In all of my years I have wasted a lot of money on needless gear. I went into it by reading the Internet, books, and stuff. What I go climbing with no versus what I did years ago is a completely gear setup. I should have climbed with more people and gotten a better feel of gear. This would have really saved me a lot of money in the long run. It was very costly, especially when I started piecing together a trad rack.
Salt Lake City, Utah
I wish I knew my climbing shoes didn't have to be painful and two sizes small to perform well.  Good fit equals good performance.
John McCall from the University of Virginia
Charlotesville, Virginia
When I started outdoor rock climbing I wish I knew how to properly and efficiently clean a sport anchor (and to always bring a headlamp… if I could add a second thing).
Brian Smith from Exum Mountain Guides in the Tetons and the Winds
Jackson, Wyoming
I wish I had known more about multi-pitch traditional climbing, how to place gear, and how to build anchors when I started climbing outside.  My first outdoor climbing experience was top roping in Boulder, CO with a college friend who had learned from his brother.  We started by setting up top rope climbs in Boulder Canyon using a set of nuts, webbing, and lockers.  Eventually, we progressed to lead climbing sport routes, but I really wish I had known about the possibility of traditional climbing in Eldorado Canyon at the time!  Fortunately, I have had the opportunity to return there to guide a few times.
Bend, OR
I really wish someone had told me that my shoes shouldn't be so tight they hurt! I honestly think I damaged my toes by stuffing them into teeny little shoes when all I was climbing were moderate routes with huge footholds at the Gunks! For sure there's a time and place for a precise shoe and I'm not saying they should be huge, but save the bone-crushers until you're climbing 5.12!
Victorville, CA
Learning the one handed clove hitch greatly speeds anchor set up and increases safety factors for the newly inspired climber.
Good climbing partners and less expensive deals in good gear to allow a low budget access to the sport. Get a top rope package for less than $300 to get shoes, harness, chalk bag, belay plate, static rope, and a reasonable climbing rope.
Albuquerque, New Mexico
For the first year and a half of climbing, I pretty much just belayed with an ATC. Now I always belay with a GriGri. The reason for the shift occurred when I caught a whipper with a GriGri 200ft off the deck. My partner had started up pitch 3 and popped. Because of the size and lack of features on the belay ledge, I couldn't anchor myself away from a direct fall. As a result, when he fell, he came right over me and I sustained a heinous rope burn on my brake arm as he sailed by. I like to think that I'd have been able to make the catch with an ATC while getting burned, but who knows. From that day forward, I always belay with my GriGri. I have pictures if you're curious 🙂
Enjoy the Climb for Climbing Sake
Randy Daniels from Life Adventure Center
Taylorsville, Kentucky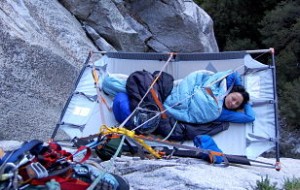 I started climbing completely indoors at first, around the year 2000. Rock climbing comps and bouldering was just starting to be "a thing" at that point and you weren't anybody unless you competed. So, from the beginning (at least to me) climbing was a competitive type sport. And in some cases, fiercely competitive. I would see guys showing up at these comps trying to syke people out and to be honest, that was kind of bothersome to me… kind of took the fun out of it.
Unfortunately, when I was introduced to outdoor climbing, that same competitive nature that I learned while indoors, bled over. And to me, that's a real problem. I don't see any reason for pride and competition to show their ugly faces on a pristine crag. Besides climbing, in its very nature, promotes solitude. After the first 15 feet or so, you're on your own. If you bail, you can't really blame anyone other than yourself. You get high enough and all you hear is your own heart beat in your ear and the sound of the wind blowing across the face of the rock.
I've split from partners who were "all about the grade". I don't have room in my pack for that kind of atmosphere. It seems to seep its way into every facet of your climbing environment, if you let it. If you're constantly chasing that 5.15 then you don't get to really enjoy that 2 star 5.8 just around the corner. Let it happen, the more you climb, the stronger you'll get. The stronger you get, the higher the grade you'll climb. Let it happen. Remember, it's mostly about the journey, not the destination. You want good advice from a 14 yr climbing "veteran" (that feels weird to say)? Enjoy the climb, for climbing sake.
Boulder, Colorado
I wish I had known how much the sport was going to grow in order to make better financial investments when property was cheap and there was virtually no competition for introducing many different types of products and equipment that have changed our sport!
Avi Katz, Single Pitch Instructor
New Rochelle, NY
Don't be come too fixated on any one aspect of climbing. I see people get obsessed with the gear that will "make them better," or a solitary genre of climbing like bouldering or limestone sport climbing. I've found when I start getting bored of anything I can mix it up to keep having fun, learning, and growing as a climber.
Looking back however, I wish they had also stressed the importance of staying connected throughout the climbing community a bit more. Without each other we would all be set in our ways no matter how antiquated the techniques we are practicing might be.
The only way to continue to grow as a better climber and person is to stay connected and communicate! Don't be afraid to reach out to others because you never know who might teach you something that will make your climbing life that much better and possibly save your life! (Read the story of how Michael learned the value of community here)
Chamonix, France
"I didn't realize that" rock climbing would become by life and by identity, becoming a lifestyle more than a sport or hobby.
Share Your Thoughts
What in this round-up resonates with you? Do you have any advice to share with new climbers? Please share in the comments!
I'd also love to read your response to the all-important question: What's one thing you wish you had known when you started outdoor rock climbing? If you haven't started climbing yet, what's the biggest question in your mind before starting?
I so appreciate the connection that I get to have with the Smart Rock Climbing community. We're here to serve your interests; we're building this resource together. I look forward to connecting with you in the comments below!
I appreciate being able to use the images in this article from atbaker, pasukaru76, iwona_kellie, soldiersmediacenter, Gary Newmeyer, and mariachily.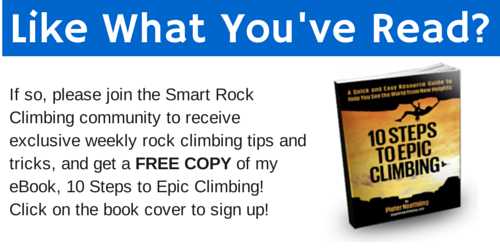 Share: